ART CLASSES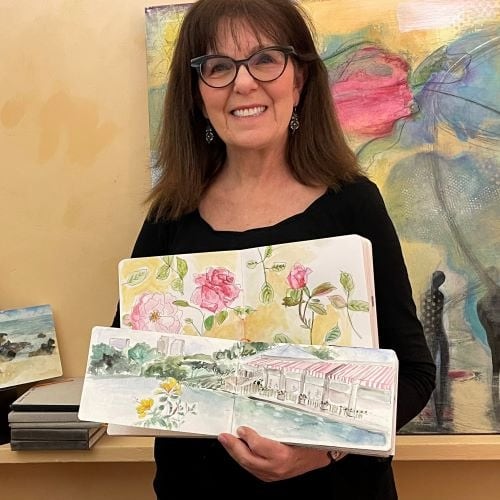 THE 6-STEP ART JOURNALING COURSE FOR CURIOUS CREATIVES, $279
My proven system walks you through step-by-step how to prepare, plan and create stunning illustrations to capture your unique memories and bring them alive in your sketchbook.

To get more information, click on the button below.

MORE CLASSES COMING SOON!
Please get on my mailing list so I can inform you as soon as they are launched. You can do this by filling in the pop-down or at the bottom of this page you will see a form to fill out.
I really appreciate your interest. ❤️ Debbie
If you have any questions or want to contact me for any reason click on the button below.