The 6 Step Art Journaling Course for Curious Creatives
A dream for you.
Would you like to create your own travel journal?
"I have launched an online class."
DEBBIE DICKER

TEACHER-ARTIST-WORLD TRAVELER-DIVER -ART LOVER
Join me for a creative journey of your own that I can guide you on. I will provide you with some simple steps to unleash your inner artist and tap your creativity while traveling near or far.
Click on the button below to learn more about the course.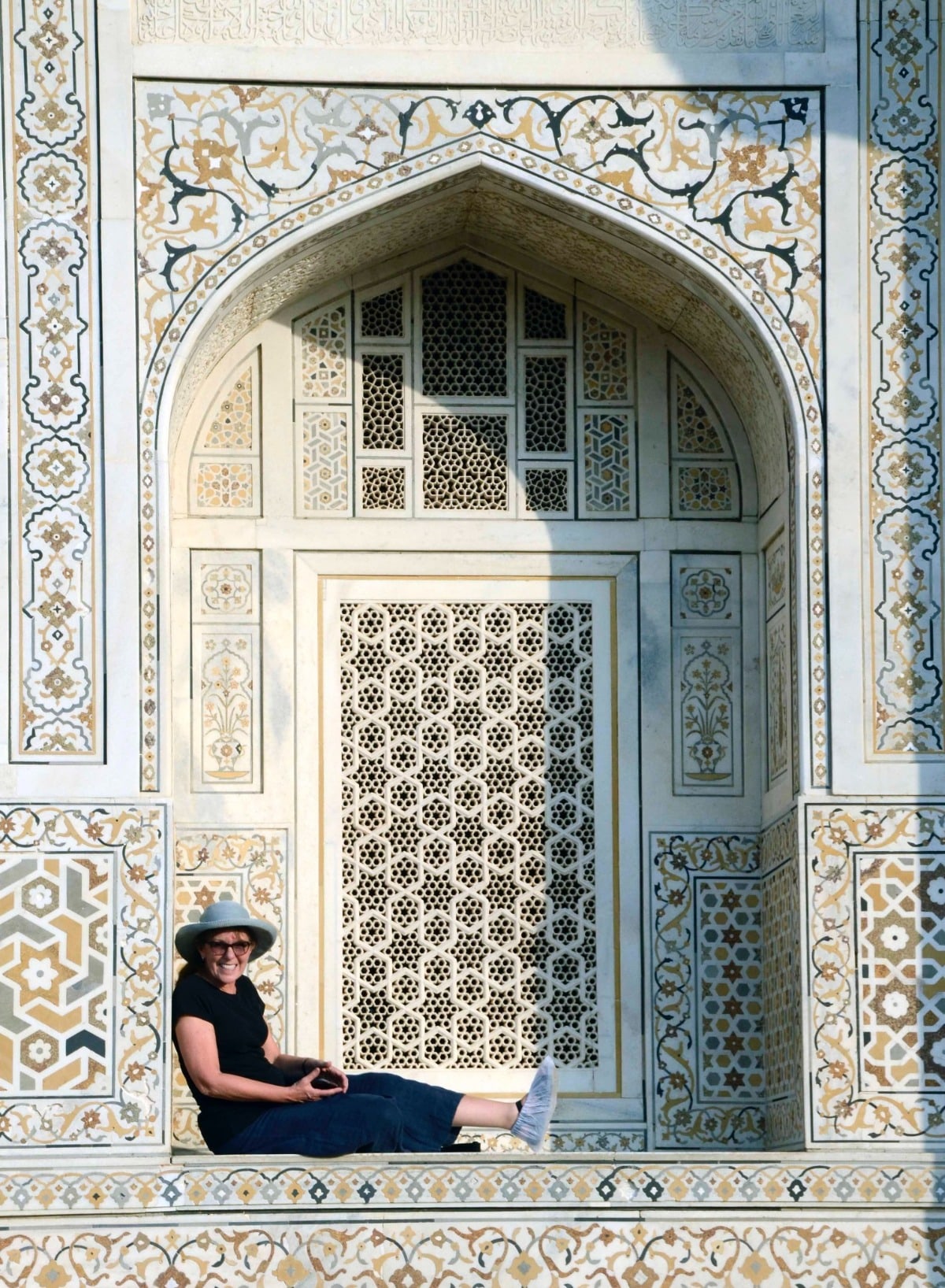 Debbie, an Artful Globetrotter
"As a visual artist, I am constantly in search of inspiration from the world around me. My travel journals reflect this pursuit as they document my experiences and observations. Each journal is a sketchbook that contains drawings and paintings of the scenery, objects, people, and landscapes above and below water. I also incorporate collaged elements, such as memorabilia from restaurants, hotels, and shows, to create a layered and immersive record of my journey. These journals serve as invaluable references and idea generators for my studio work. While the journals may contain more realistic depictions of my experiences, my studio work is an abstract interpretation of these observations, distilling the essence of my travels into a visual language that is uniquely my own."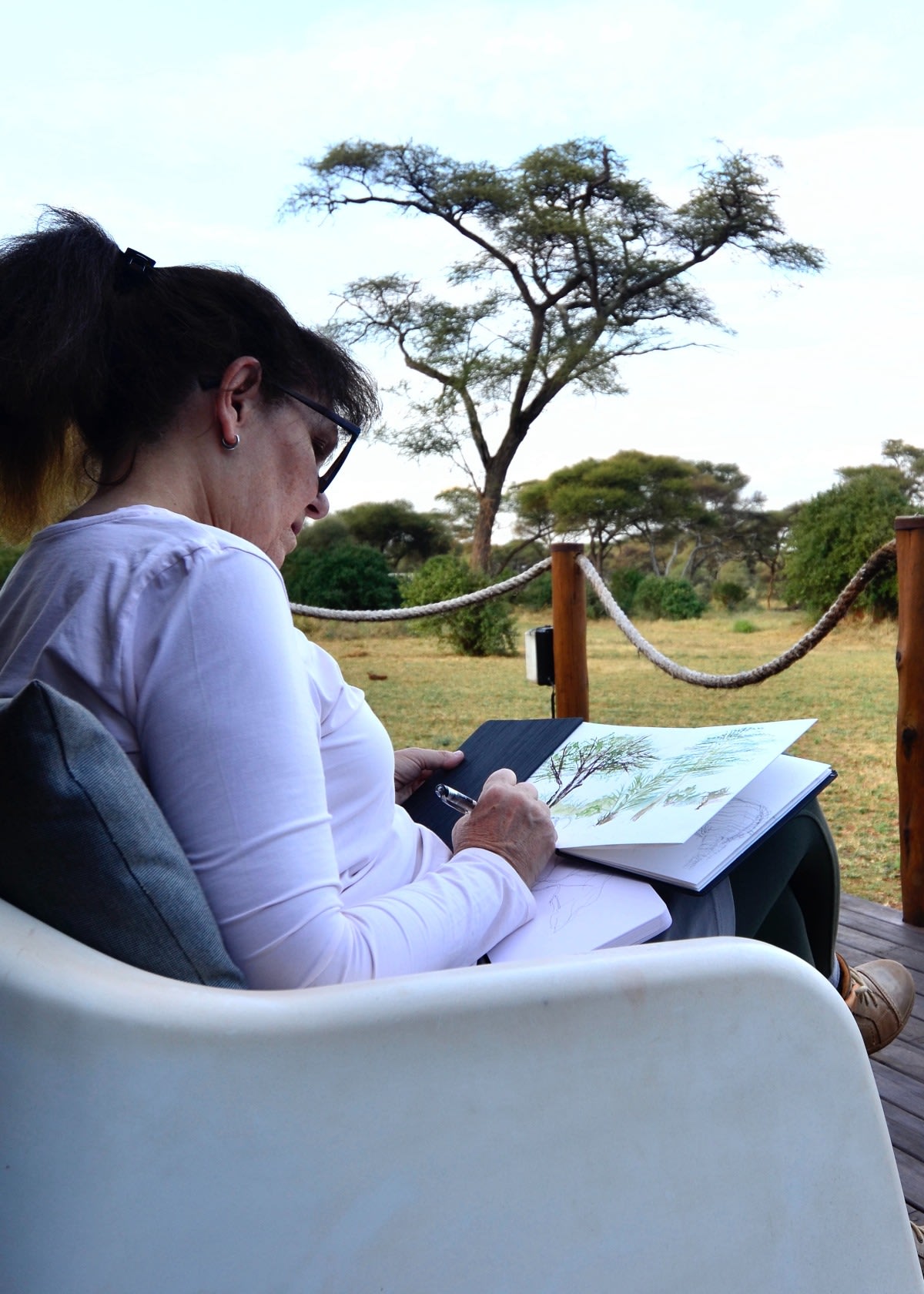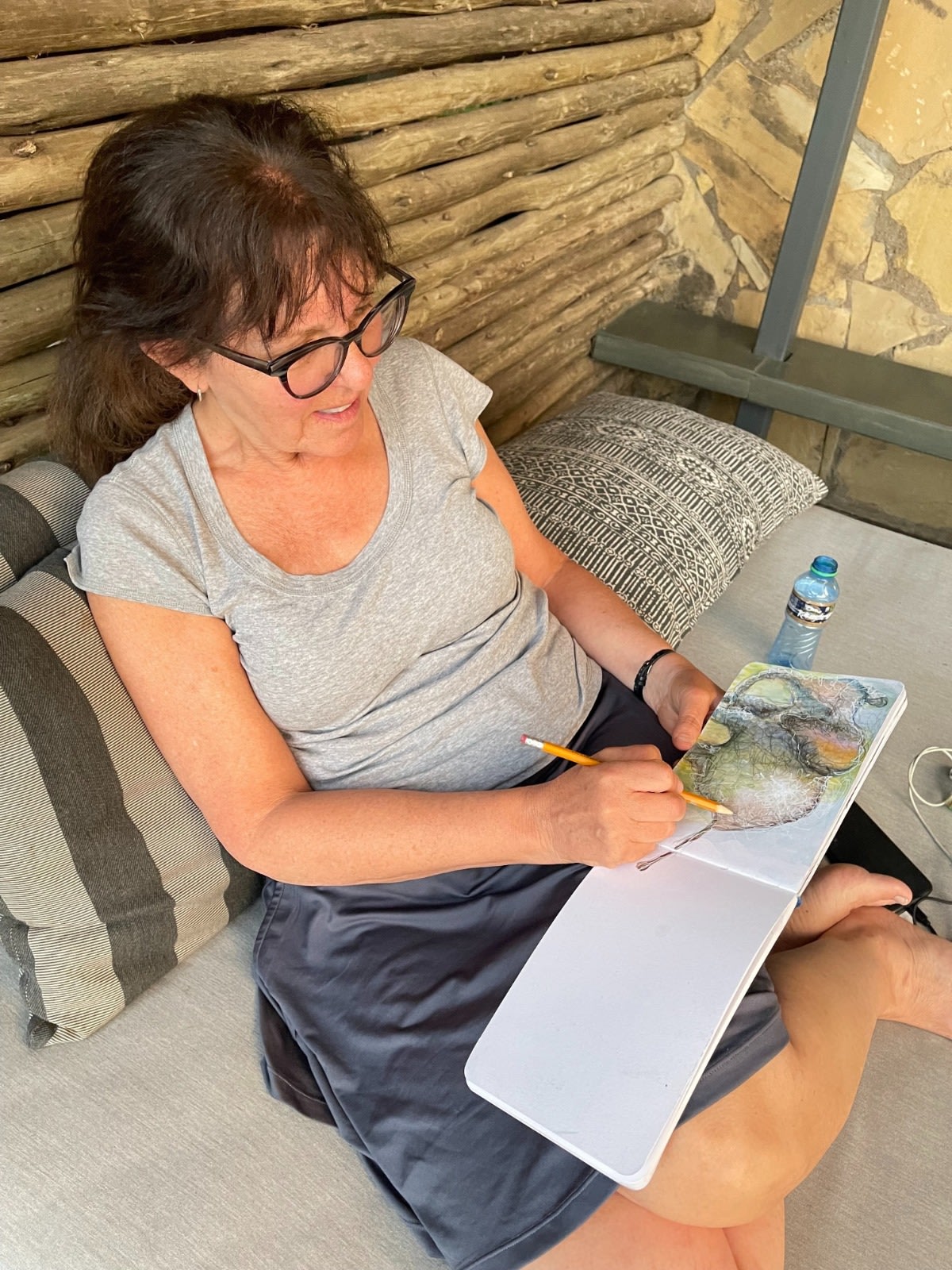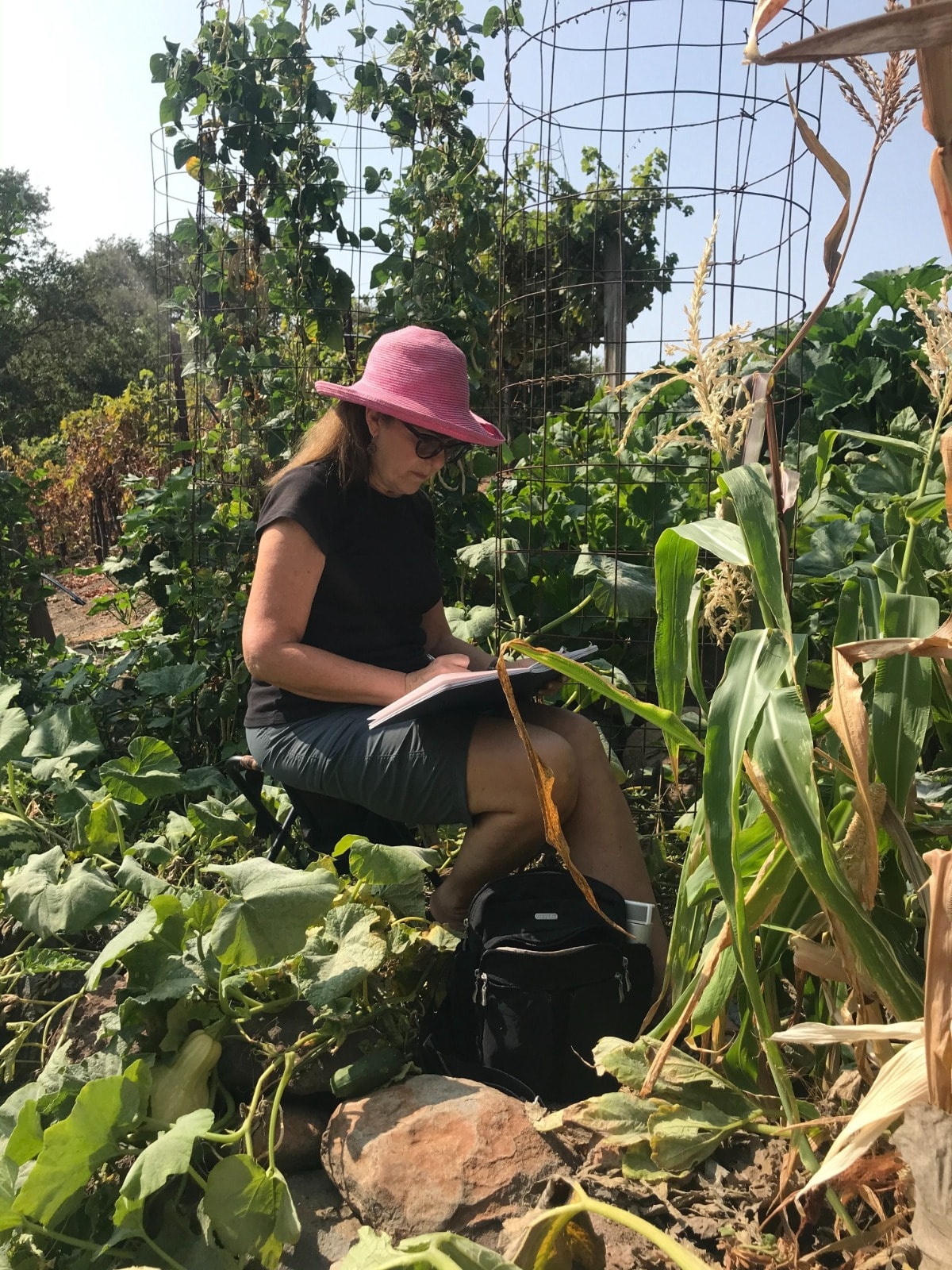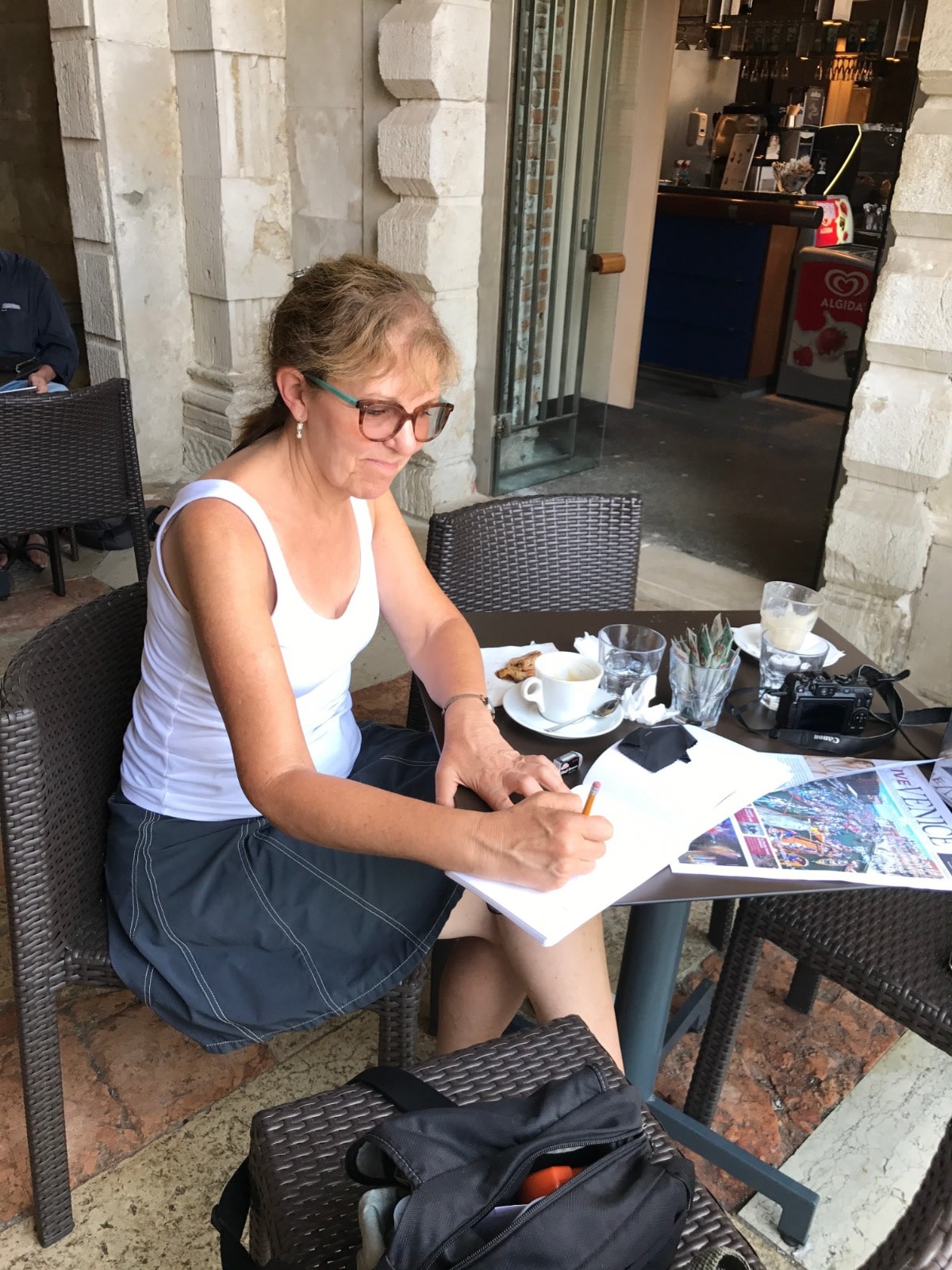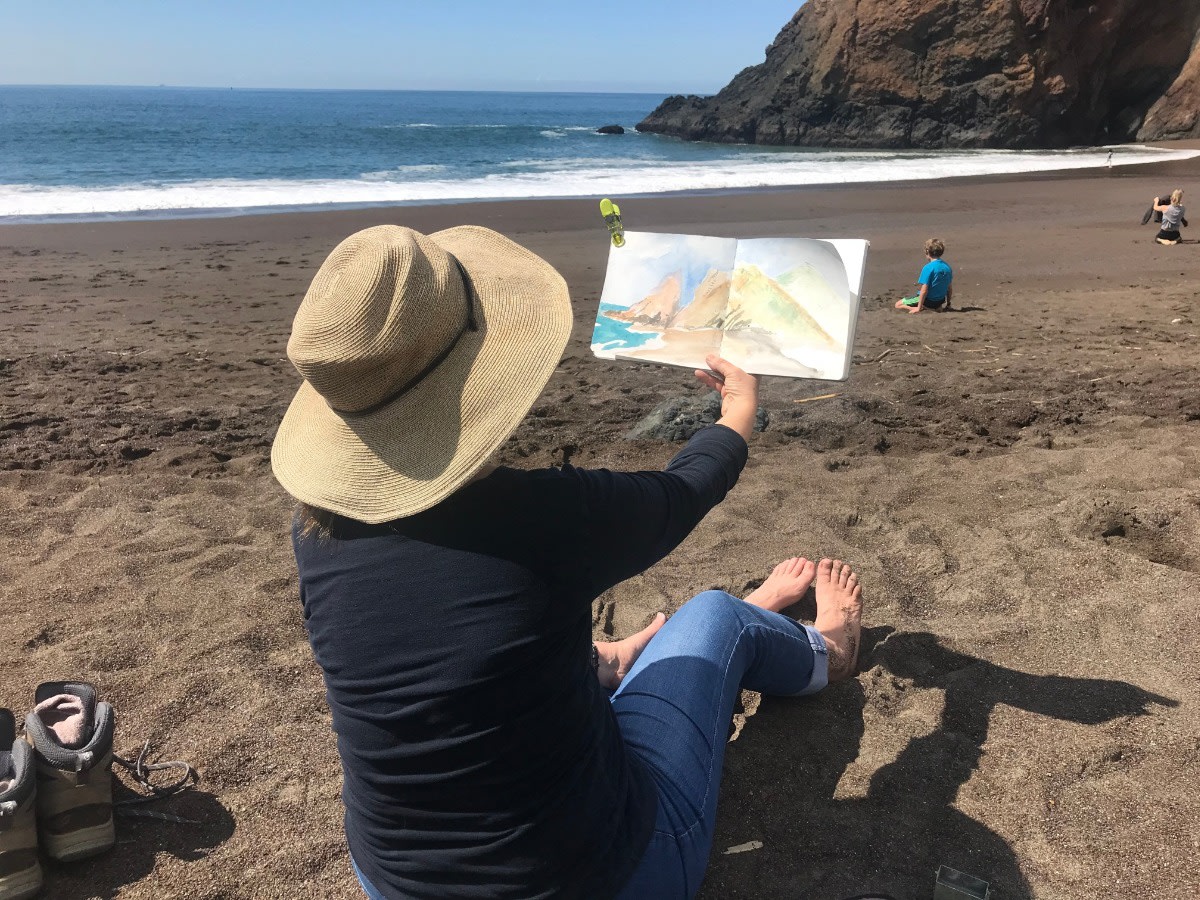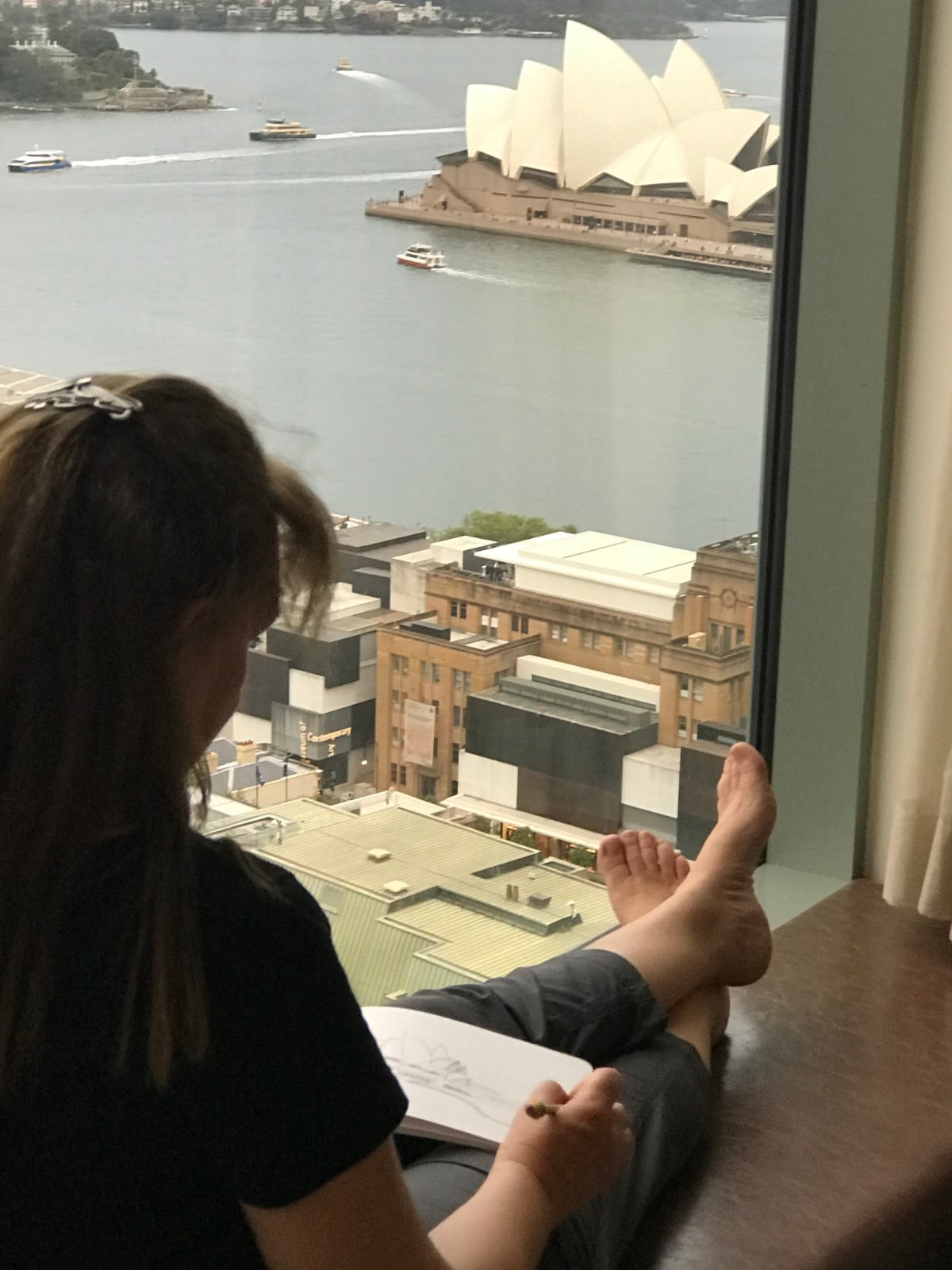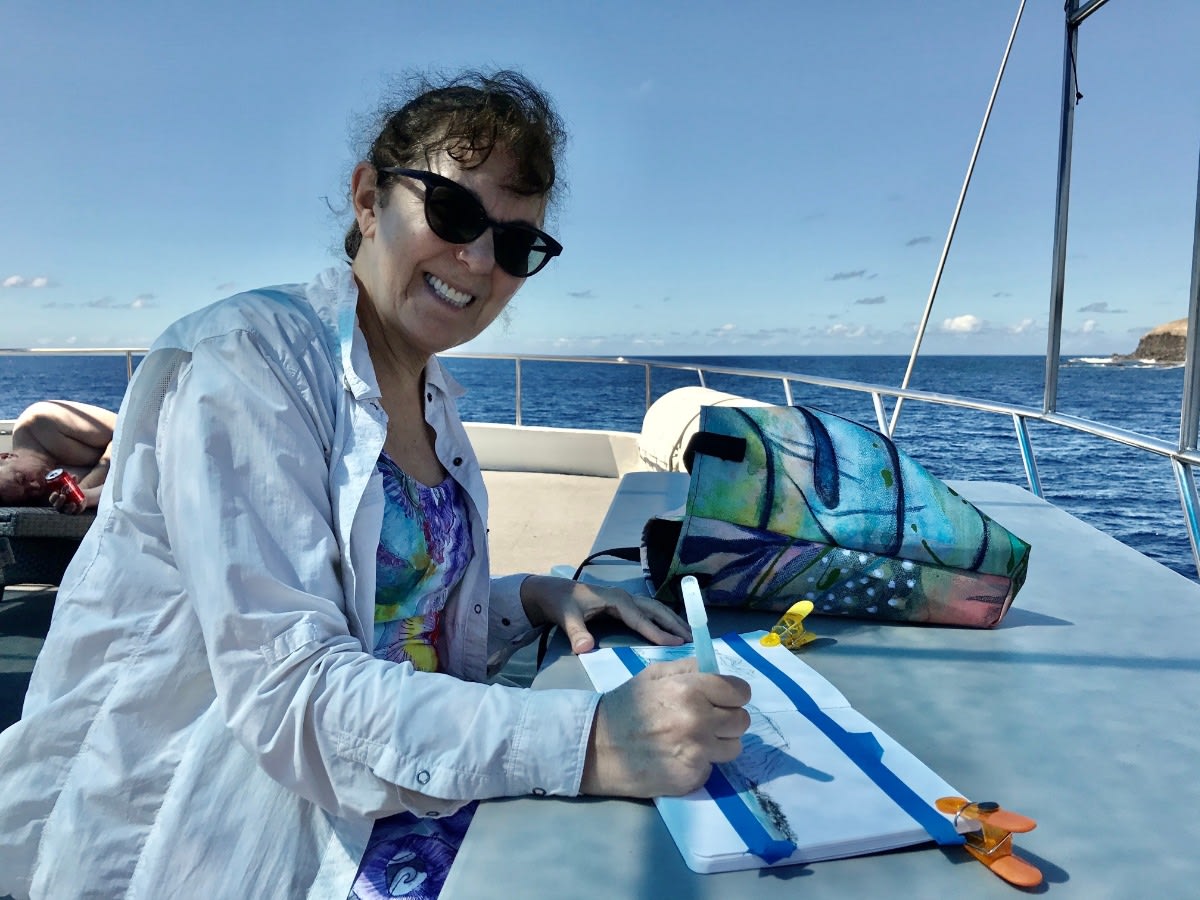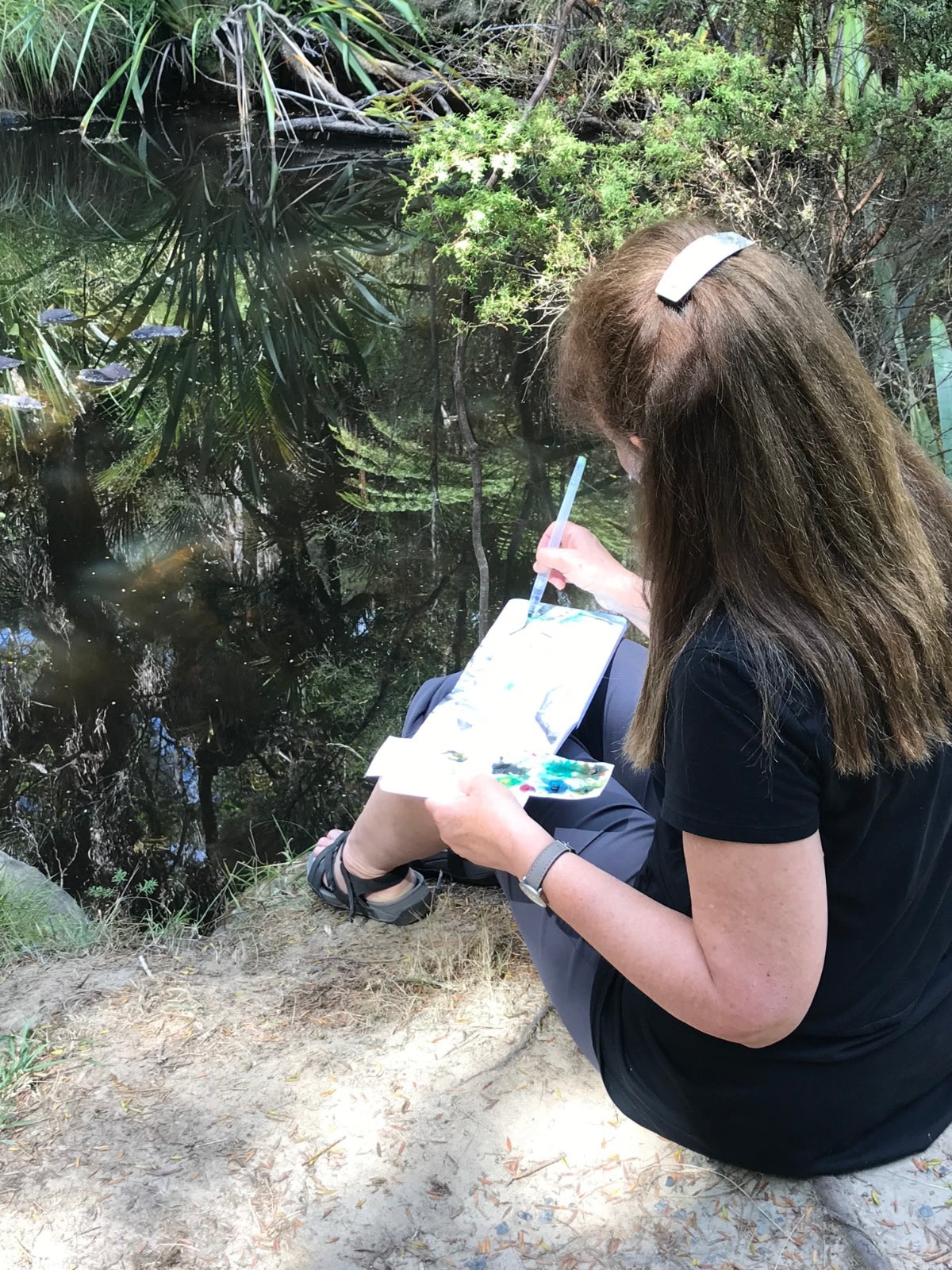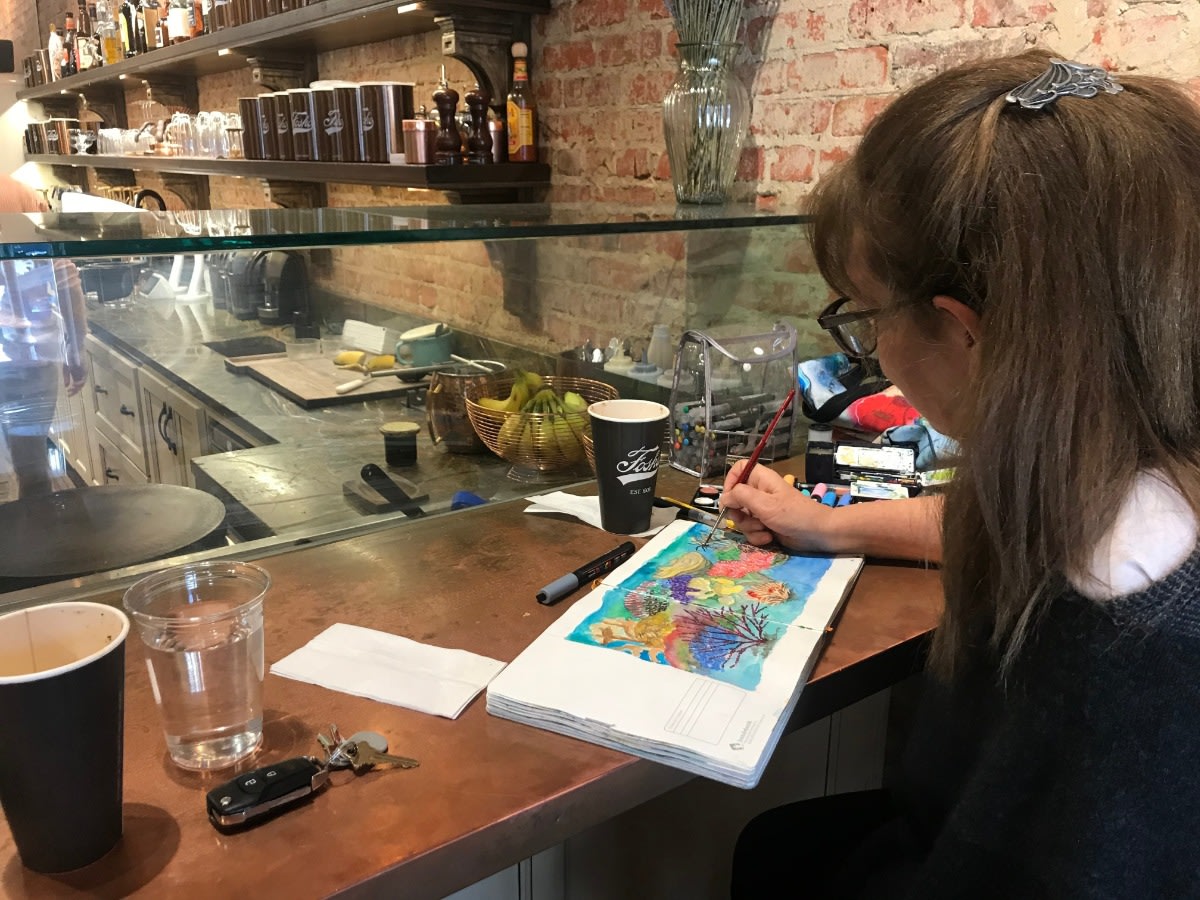 Documenting what I see and feel so I have special memories forever.
Gallery
A sampling of pages from different sketchbooks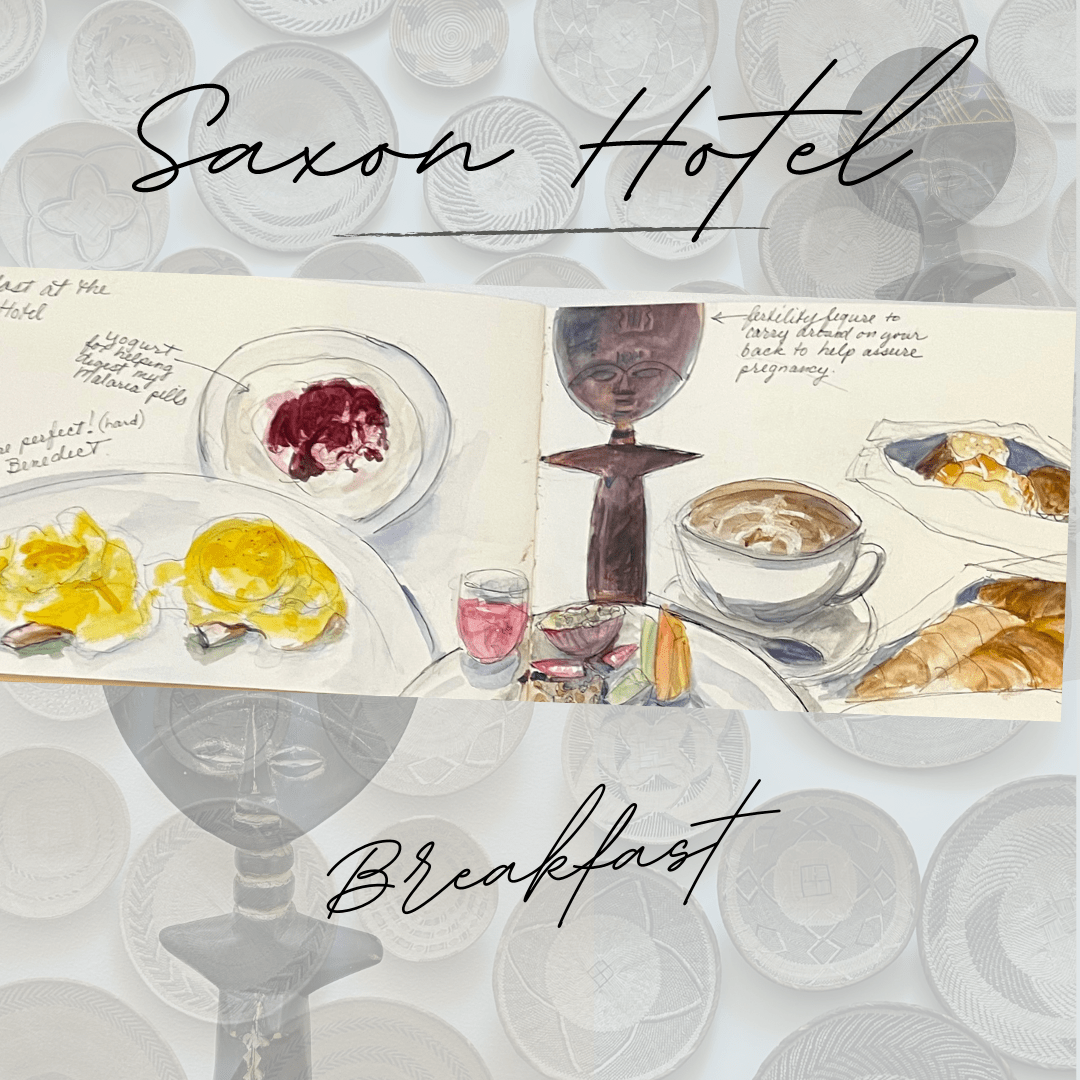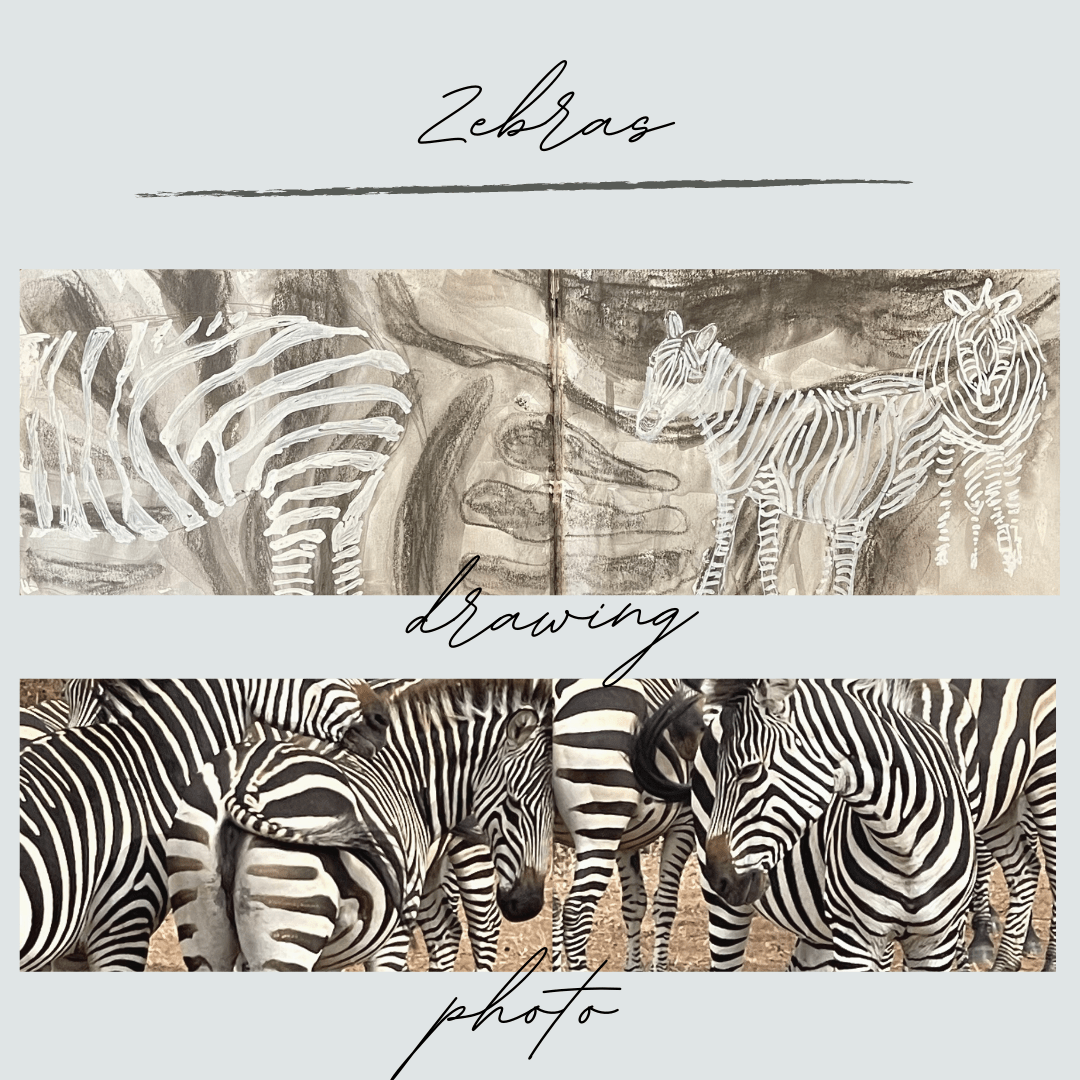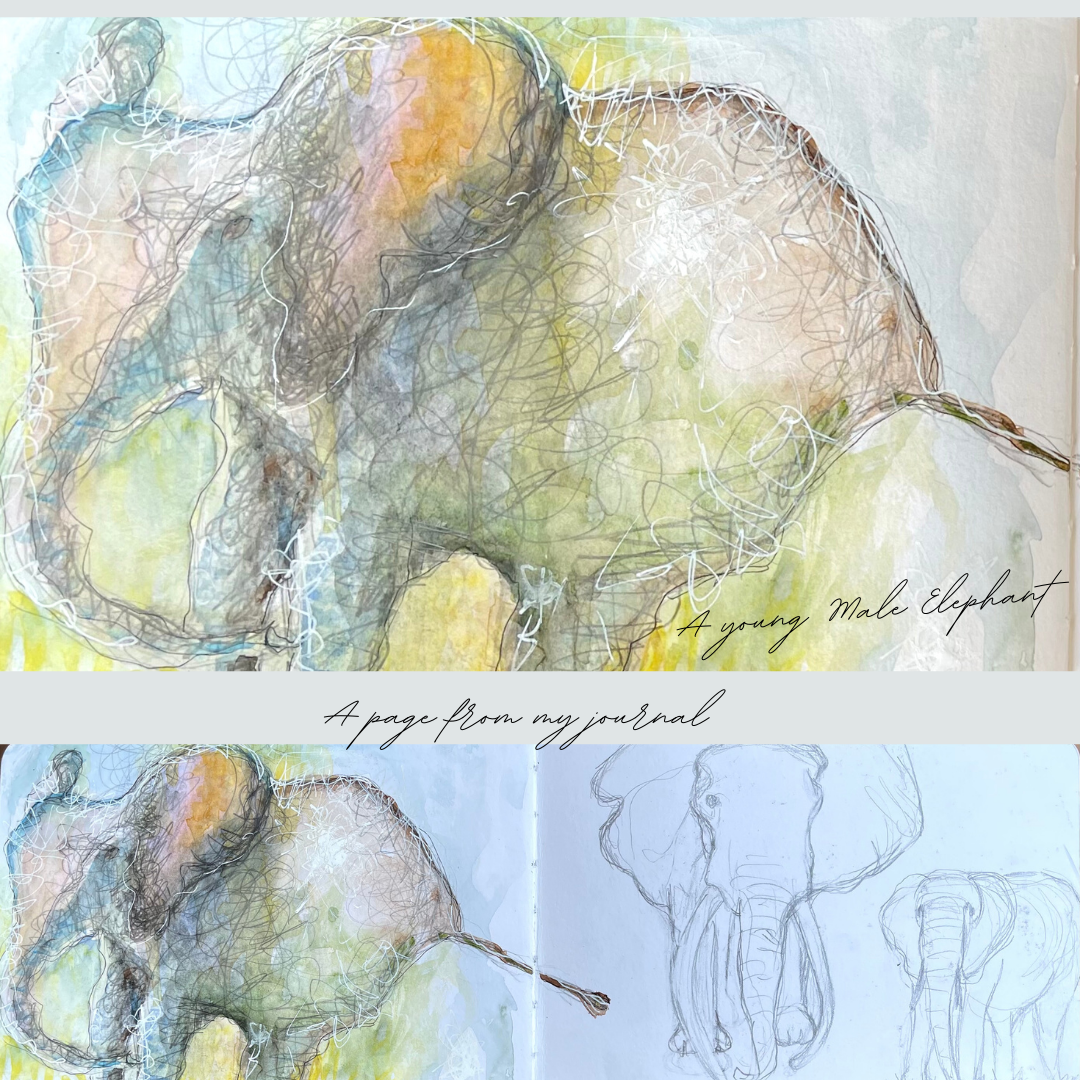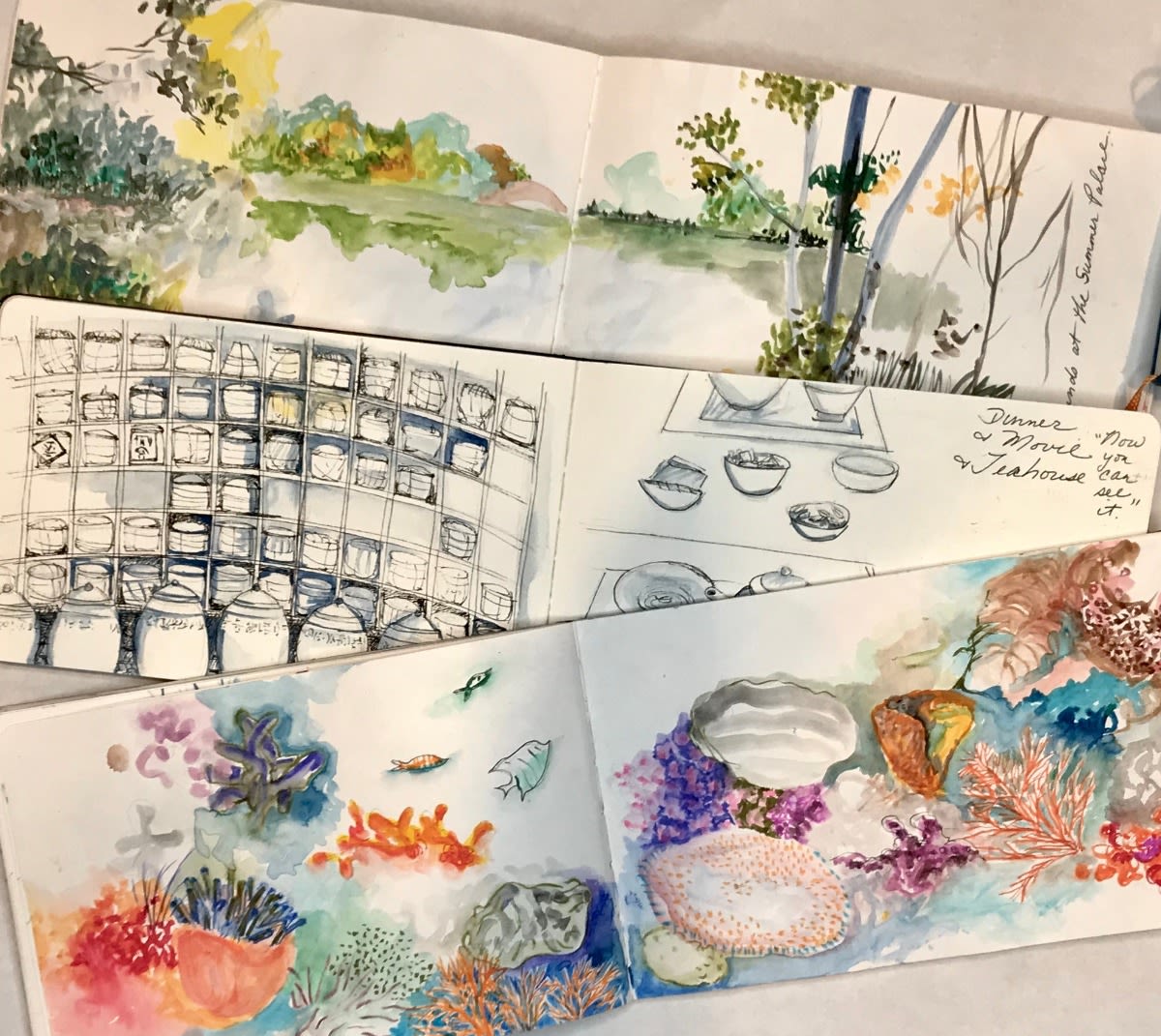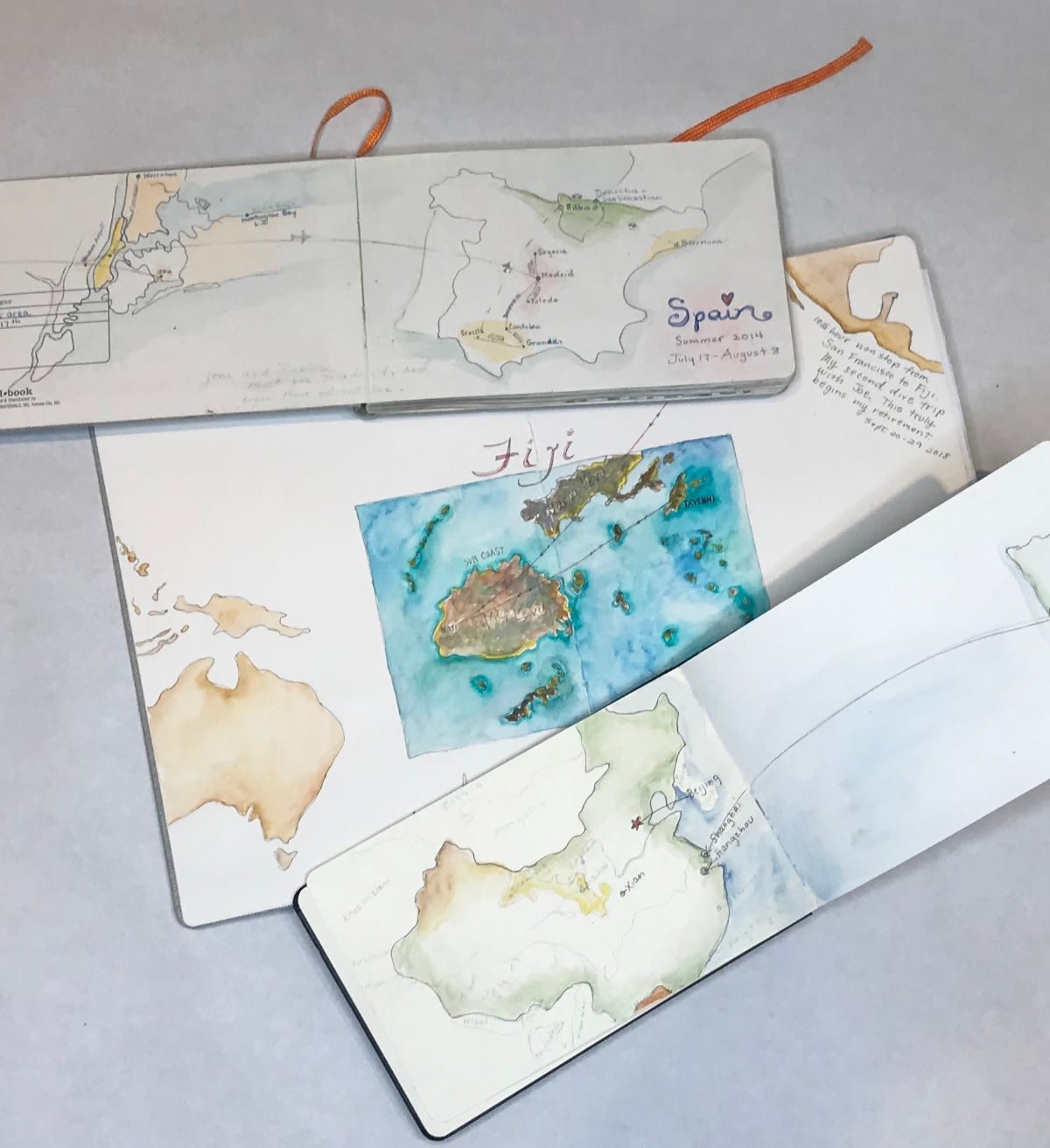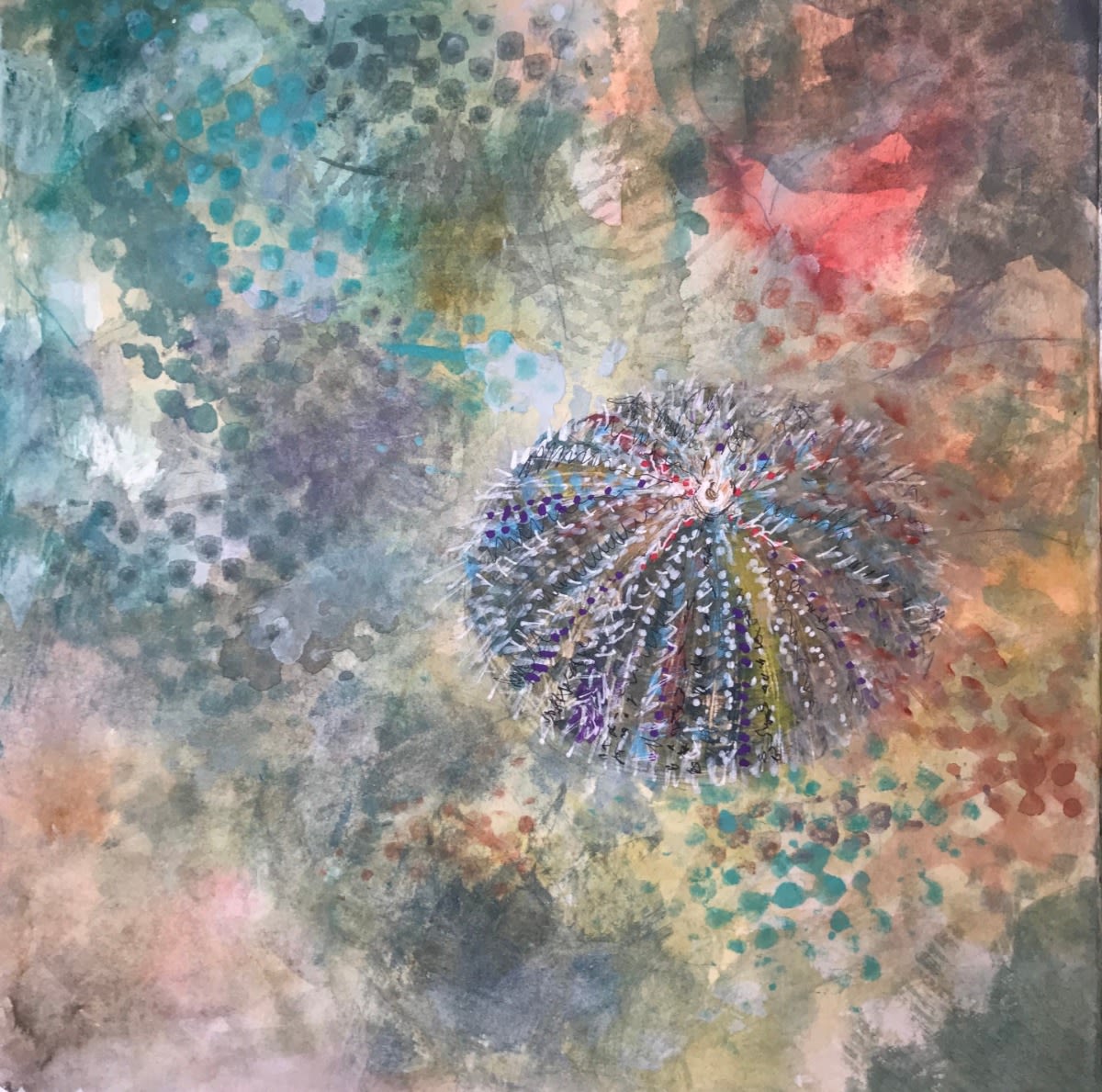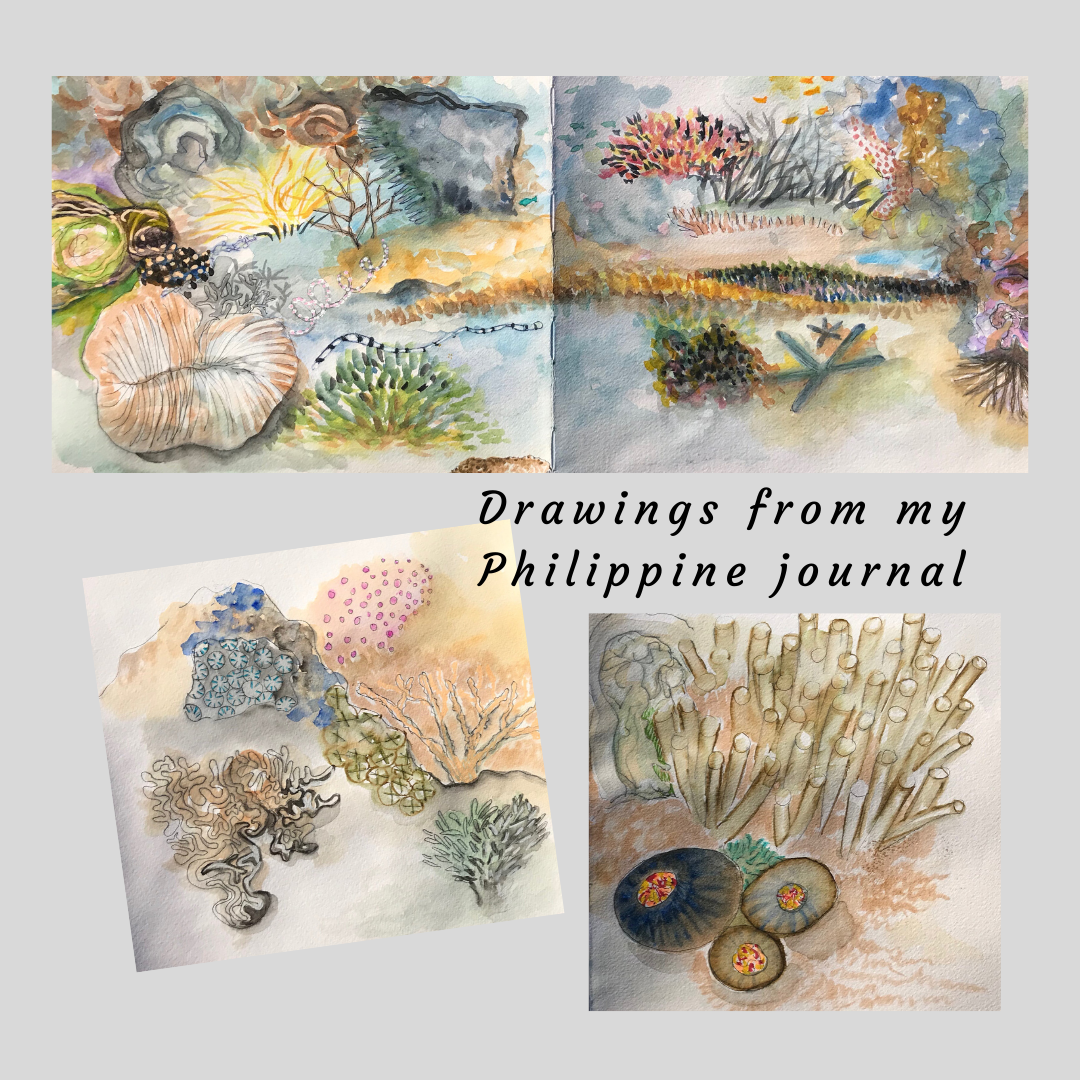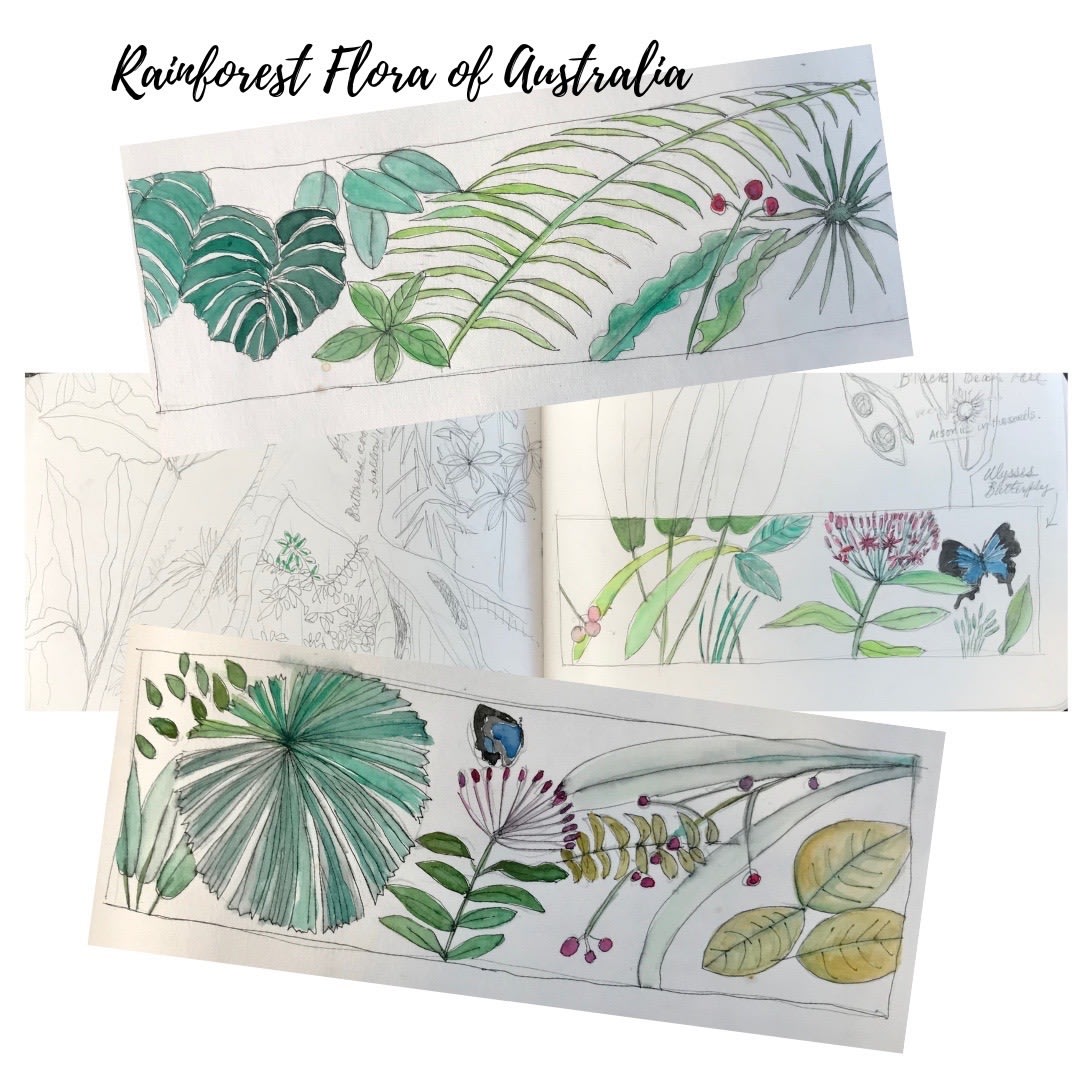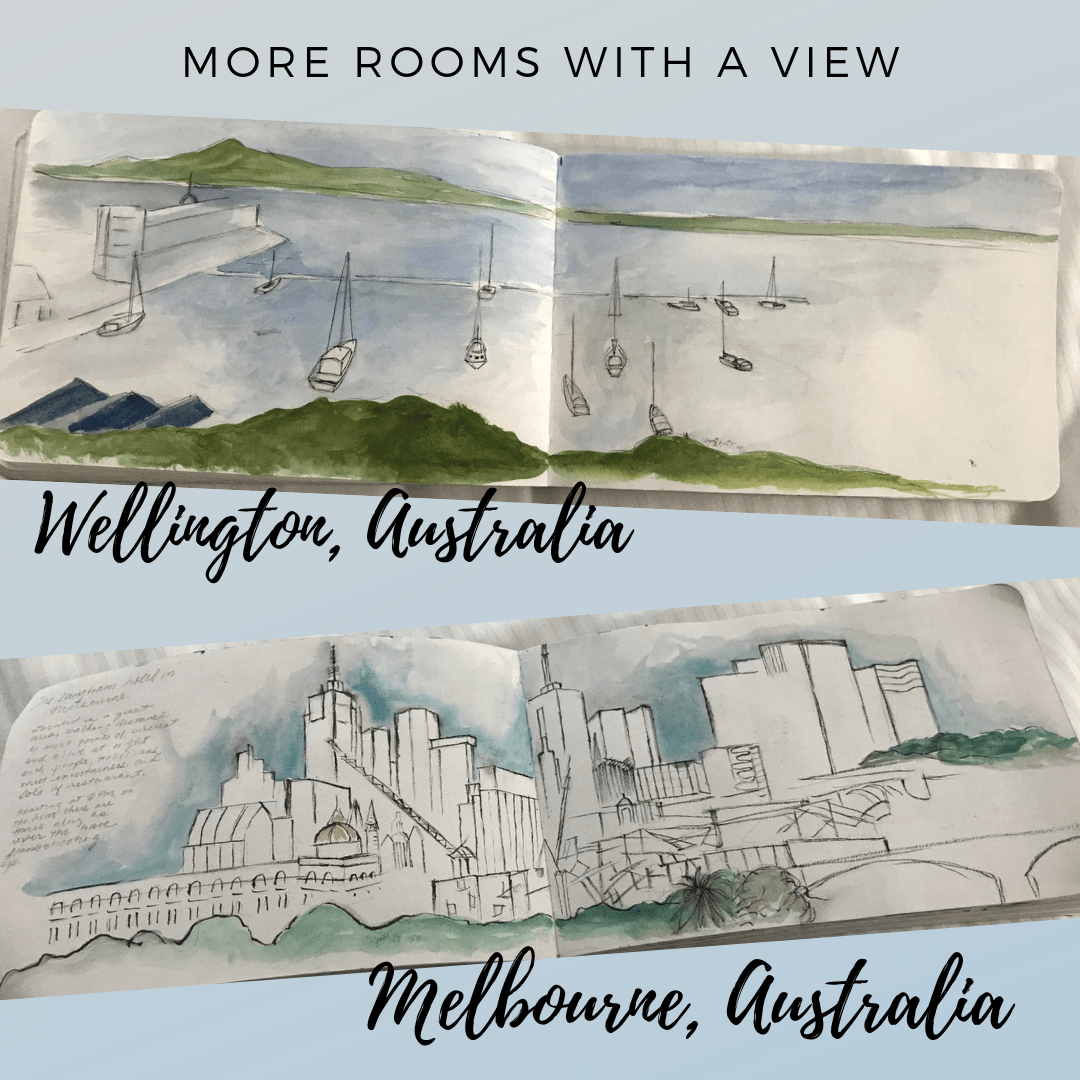 video of my Africa sketchbook
video of my Socorro Sketchbook
art supplies
Below are some of the materials that I use for journaling.
I would like to note that each text is a link that will redirect you to the item in Amazon.
Simply click on the line to activate.
The purpose of the link is to make your shopping as easy as possible.
Yes, I do earn a little on qualifying purchases.

Feel free to choose items that I am suggesting from any source.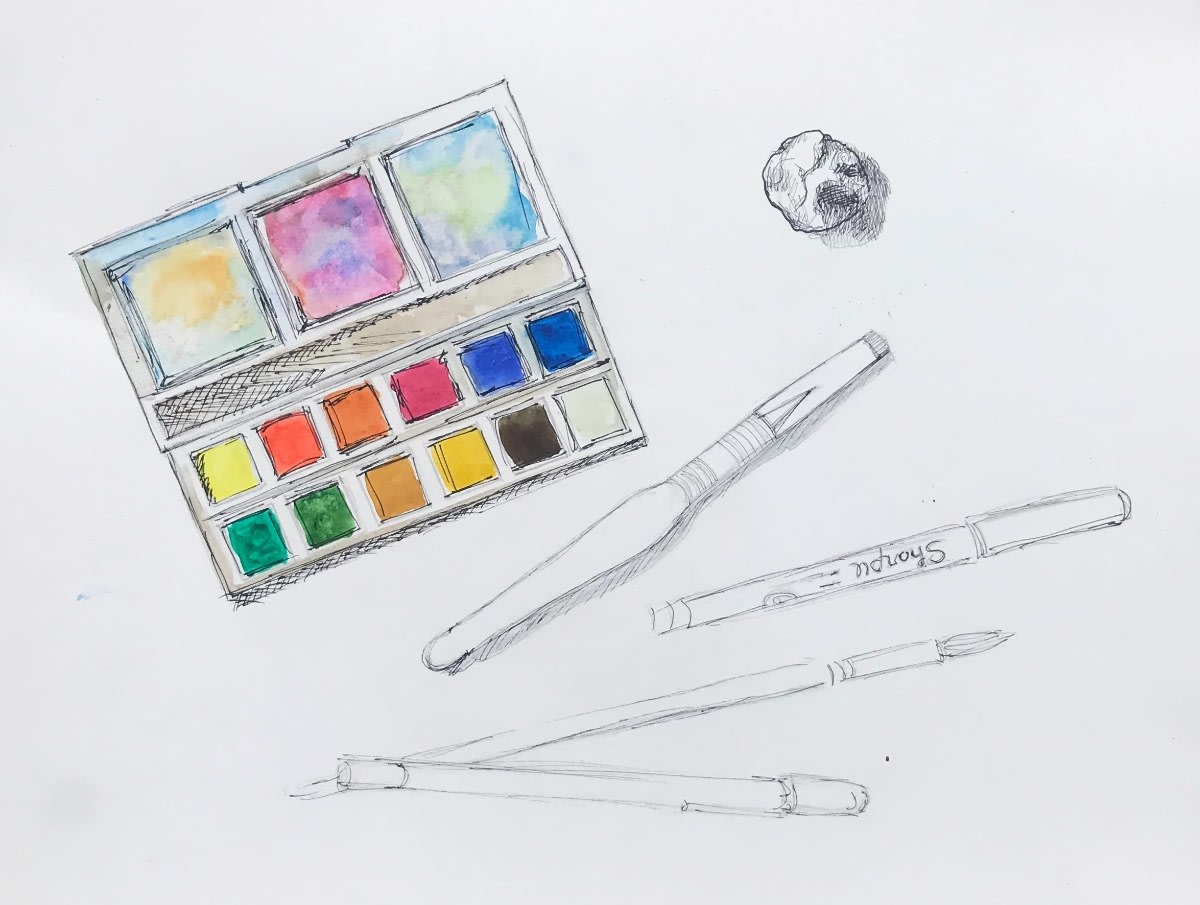 Sketchbooks:
Watercolor Paints:
Gouache Tube:
Paintbrushes:
Water-Brushes:
Pencils:
Brush Pens:
Markers:
Pens:
Miscellaneous: